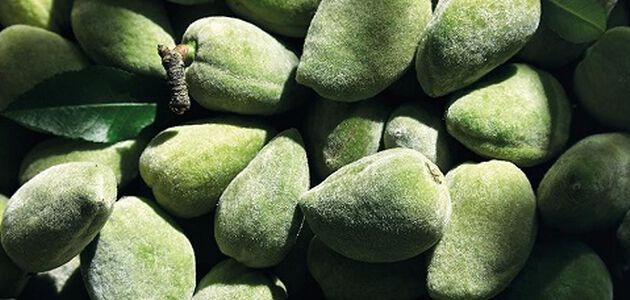 Almond
For L'OCCITANE en Provence, it's not just important to create products that delight the senses; it's also important to have commitments. So, as it developed the iconic Almond range, it was proud to get involved in the reintroduction of almond trees into Provence.
In 1956, an exceptionally harsh winter ravaged the French countryside, including the region of Provence, damaging many almond trees. They were consequently abandoned in favour of more profitable crops. On the initiative of a few farmers famillies, among which the Jaubert brothers who worked as lavender growers on the Valensole plateau, almond trees were replanted in Provence. Once again, they could become part of the Provençal landscape.
An inspirational producer of Almonds
Jean-Pierre Jaubert is the main French partner of L'OCCITANE en Provence for the supply of almonds, his family has been living in the heart of Provence for the last 300 years. Jean-Pierre met Oliver Baussan, founder of L'OCCITANE, in 2000 and L'OCCITANE worked with him and his brother to support and grow his Almond business and research. He has already planted 17,000 almond trees in the Valensole region since 2002. His land covers 75 hectares and his passion and know-how go back three generations!

L'OCCITANE en Provence has made a long-term commitment to almond producers. It's worked with them to implement practices that help to protect biodiversity, and has also found ways to make good use of their reject nuts. In 2015, Jean-Pierre signed a multi-year contract with L'OCCITANE, assuring him of a long-term and major customer for his crop.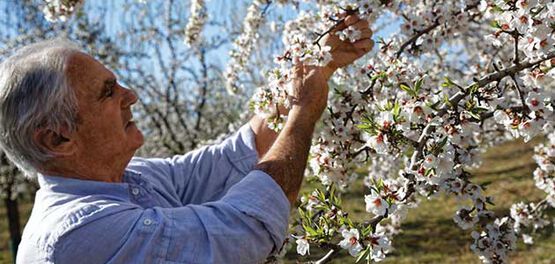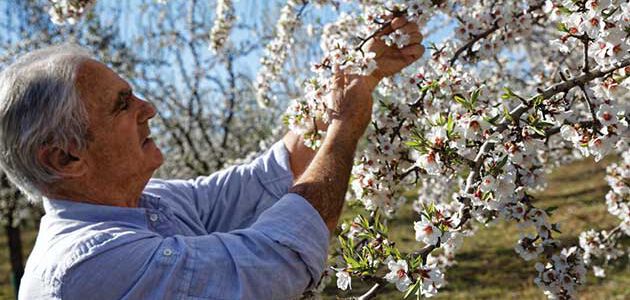 I have a special bond with almonds because my parents and grandparents already grew them. I'm happy to follow in their footsteps and perpetuate this family tradition which I also hope to pass on.
- Jean-Pierre Jaubert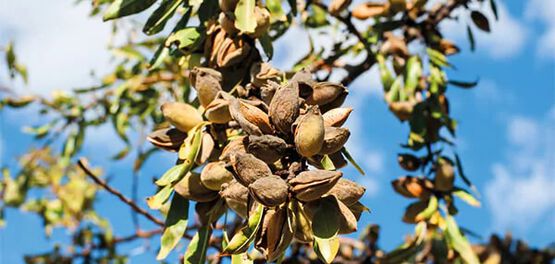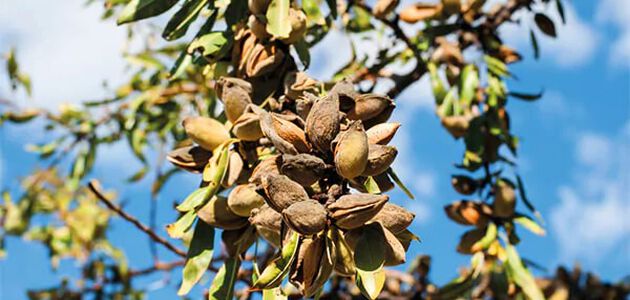 Almonds in Provence
After the snow comes the white flower: the almond tree is the first tree to bloom in Provence at the very beginning of Spring, in February. It annouces the rebirth of nature.
One tree produces 8 kilograms of almonds each year which gives 1 litre of oil! Almond flowers are a great source of nectar and pollen for the bees, which in return are crucial to pollinate the flowers and make them become almonds. 300 beehives are hosted in the middle of Jean-Pierre Jaubert's almond trees.
BENEFITS OF ALMOND
A true treasure of nature and rich in vitamins, it moisturises, nourishes and softens amongst it's many benefits - sweet almond oil is wonderful for taking care of us from head to toe. At L'OCCITANE, we use Almond in all its textures; oil, butter, crushed cockles, protein and milk. This allows us to recover all the benefits and all the textures of this gourmet ingredient!
Almond protein helps firm and smooth the body as well as restores the hair protective barrier. Almond butter hydrates and softens skin with it's creamy texture, while sweet almond oil revitalises and rejuvenates dull skin, evens skin tone and minimises stretch marks.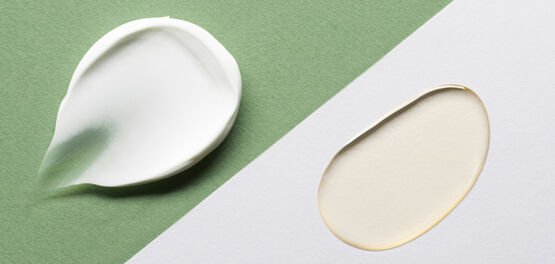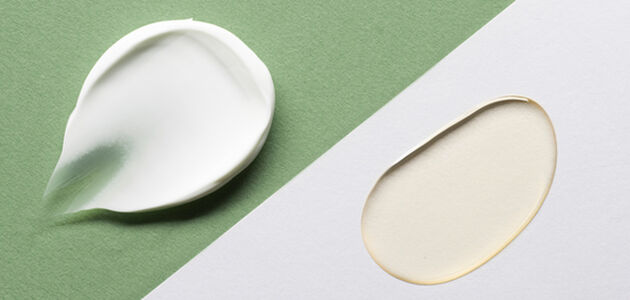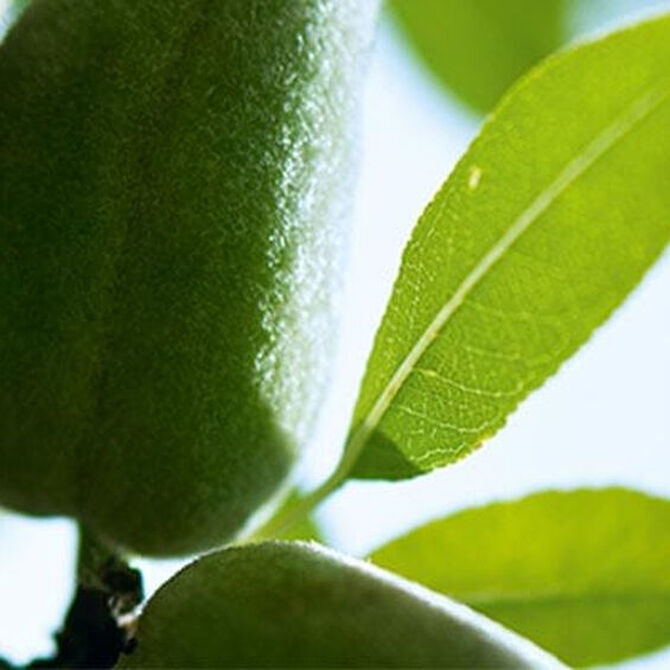 An Almond Renaissance
A fruit with a velvety-soft skin and a tender heart, the almond has the distinctive ability to become firmer with time. Enriched with powerful hydrating properties, this decadent shower oil transform into a silky milk upon touching the skin. A mouthwatering aroma of warm almonds and delicious vanilla fills the air and envelops your skin.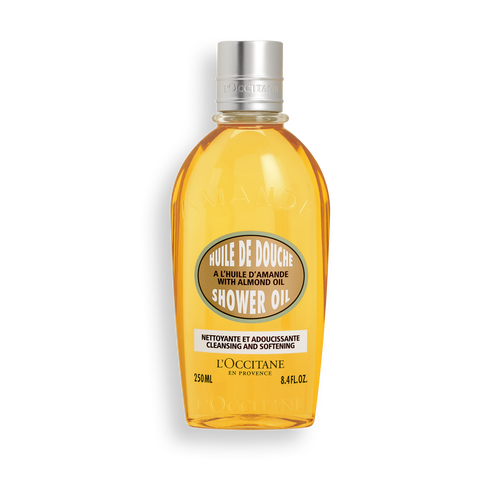 BESTSELLER
250 ml | $39.00
Our Commitment
Until the 50's, the almond tree was a strong symbol of the Provencal landscape. Abandoned for more profitable crops, it almost disappeared from the region. Our commitment is protecting cultivated biodiversity and supporting both producers in the region and traditionally cultivated crops.
Inspired by his childhood memories of picking spring blooms, and with a dash of entrepreneurial spirit, Jean-Pierre decided to bring almond trees back to the plateau. In doing so, he revived a local tradition and provided L'Occitane with an exceptional organic ingredient: lush Provence almond oil for our rich products.