Jean Pierre Jaubert, Almond Producer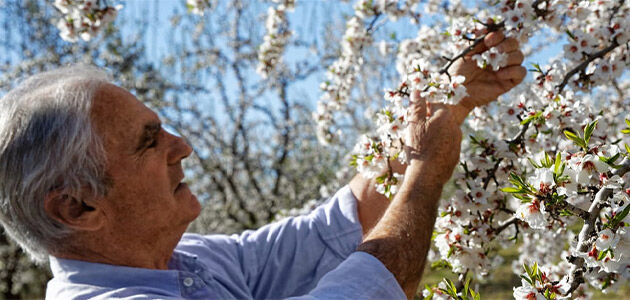 The Man Who Brought Back the Valensole Plateau Almonds
Born and raised among the almond trees of the Valensole plateau in Provence, Jean-Pierre Jaubert has seen his local landscape change dramatically. During his lifetime, many of the decades-old almond trees that once fragranced the hills with their heady white blossom were replaced by fields of blue lavandin.
Inspired by his childhood memories of picking spring blooms, and with a dash of entrepreneurial spirit, Jean-Pierre decided to bring almond trees back to the plateau. In doing so, he revived a local tradition and provided L'Occitane with an exceptional organic ingredient: lush Provence almond oil for our rich products.
This is Jean-Pierre's story.