Beauty Advice For Skin, Body, Hair and Lifestyle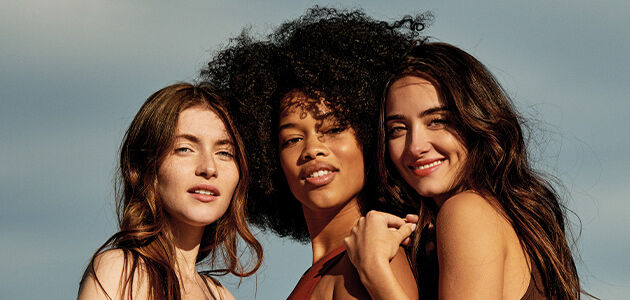 L'OCCITANE BEAUTY TIPS
As the season's change, as too should our skincare and beauty routine. As we transition from winter to spring, we welcome warmer temperatures so it's important to switch up your beauty routine to cater to your specific skin needs. Not sure where to start? Browse our tips for face care, healthy hair, beauty routine at home, lifestyle and glowing skin secrets. We share our advice on how to best take care of your skin and find the best skincare and body care products for you at any age.
A serum can be an essential step in any beauty routine as it targets parts of your skin other products can't reach. You've probably heard of it, but for those still confused about what exactly the point of serum is, buckle up. We've got all the juicy details on this powerful little beauty secret.
Read More
Hyaluronic acid is a molecule that occurs naturally in the human body and its benefits are so impressive, it deserves an important place in your daily beauty routine! We tell you all you need to know about the use of hyaluronic acid in beauty products.
Read More
Over the years, the skin changes and cells gradually lose their "energy." The skin takes longer to regenerate and the signs of ageing appear. Discover our tips on how to reduce the appearance of wrinkles and help your skin look firmer and radiant, whatever your age.
Read More
Your eyes can be your biggest beauty asset. However, the delicate skin under your eyes can be one of the first places to show signs of ageing as well as stress and fatigue. A few simple techniques can help you glow with youth.
Read More
Exfoliators are great for sloughing away dead cells, flaky skin and excess sebum, lifting away impurities, and buffing away rough skin. We give you the lowdown on exfoliators, so you'll know which one to use – and how to use it – for softer, purified skin from head to toe.
Read More
Almond is well-known for it's firming and softening properties. Like covering skin with a satin-smooth veil, Almond can keep skin hydrated for more than 48 hours, while at the same time smoothing, firming and restoring the skin's natural density. See our top 5 tips in achieving this.
Read More
Your hair is a great way to express who you are and, like the rest of your body, your hair is vulnerable to wear and tear, damage and dryness. Discover our guide on taking care of your hair, and the best products based on your hair concern.
Read More
It's about time you treat your feet to an at home pedicure experience. Discover our tips you can use everyday to polish and protect your feet from harsh environmental factors that lead to dead skin cells and rough patches.
Read More
The gesture of fragrance layering enables the scent to become part of your skin, instead of just sitting on top of it, and can last longer. Learn more on the art of fragrance layering: the Provencal-way to layer your favorite scent to last from morning 'til night.
Read More
Deodorant has been an integral part of our beauty routine, but a component present in most traditional deodorants has been singled out: aluminum salts. Learn more about our natural deodorants without aluminum salts, both gentle on your body and merciless with odours.
Read More
These days, life moves faster than ever. We juggle stressful jobs and fast-paced social lives... And sometimes, our skin gives away how tired we really are. Sleep is crucial to skin repair - our skin recovers best at night, and with a few tricks you can make the most of all your beauty sleep.
Read More
Imagine wading through the endless indigo of the lavender fields of Provence. Renowned for its beautiful lavender scent and numerous benefits, dip into a moment of authentic calm and discover our favourite evening uses of relaxing and captivating Lavender.
Read More
After hours of meetings, deadlines and catch-ups it's natural to find yourself, and your skin, feeling a touch tired. Discover our simple steps that will revitalise you, ready for a memorable evening bonding with friends.
Read More
The winter weather is harsh for our skin, which tends to become dull, dry and sometimes itchy. Give your beauty regimen a boost and follow our tips to give your skin the extra care it needs and to keep it glowing all season long.
Read More
L'OCCITANE has always been committed to recycling and keeping nature free from pollution. Opting for an eco refill instead of a regular bottle will help you reduce your plastic consumption up to 90%.
Read More
As we know, if we want a cleaner future, we need to cut down on plastic and general waste. Why not do some upcycling? It's a great way to reduce waste, reuse your packaging and get creative at home.
Read More
We are committed to protecting the environment through recycling. You can also take part by returning your empty L'OCCITANE products. We will commit to giving it a second life through our partnership with TerraCycle.
Discover
Treating shaving as a ritual and taking the time to care appropriately for your face will result in a more healthy and clean, as well as keep the bare skin around it feeling sumptuously nourished. Follow this routine every time you shave to give your facial hair the respect it deserves.
Read More
As men's skin is 10-25% thicker than women's, and tends to be more oily, it's well worth investing in products designed especially for your unique needs. With our tips and recommended products, you'll be looking your handsome best in no time.
Learn More