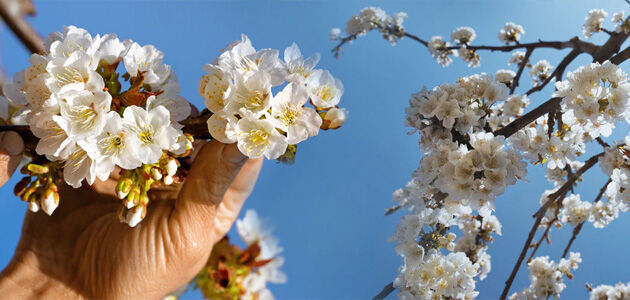 Cherry Blossom
L'OCCITANE celebrates the beauty of the Cherry Blossom and its delicate flowers. The Cherry Blossom Range is a feminine bouquet of powdery Cherry Blossom and sweet fruits. The Cherry Blossom range includes fruity, floral and velvety notes of fragrance across the whole range, from hand cream to shower gel.
Benefits of Cherry Blossom
One of the sweetest scents, cherry blossom combines a soft floral perfume with the slight tart undercurrent of cherry fruit, leaving a very warm and delicate scent on the skin whether we opt for the cherry blossom eau de toilette, soap or shower gel.
Characterised by its soothing properties and rich levels of anti-oxidants, cherry blossom oil is one of the more underrated essential oils - providing the benefit of an alluring sweet and floral scent, and the properties which promote smooth and supple skin.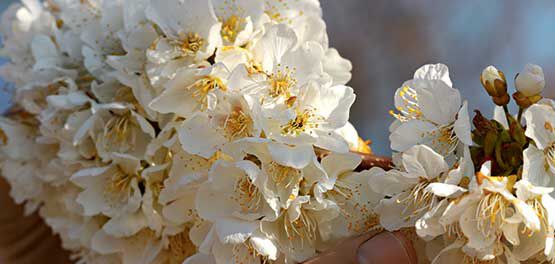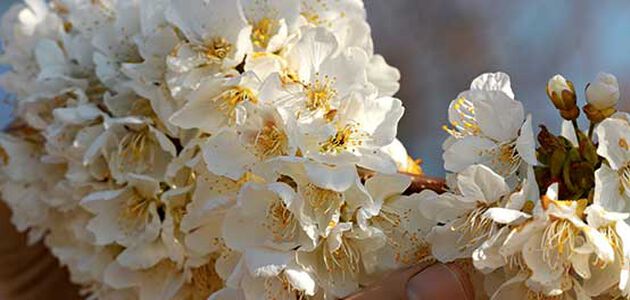 A poetic, delicate beauty
The moment of bloom for a cherry blossom is so brief if you're not present in the moment you could miss it. Each year, the pure white flowers mark the start of spring, a clean slate for a new harvest.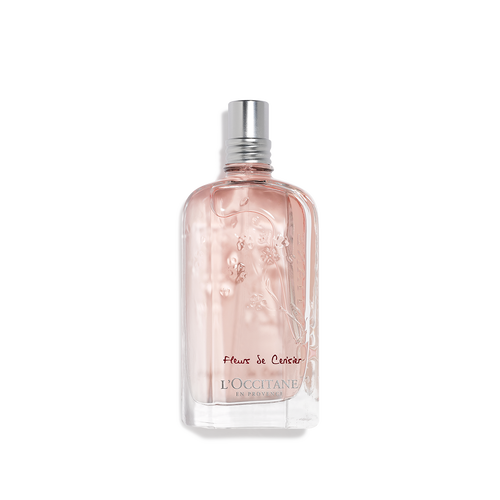 "Cherry Blossom has been my signature scent for many years now. I've enjoyed many of L'Occitane perfumes, and all the limited editions in this range, but I return to this gorgeous, delicate fragrance time and time again. A true classic."
– Customer Review, Cristina
Our Commitment
The Cherry tree is a strong part of the Provencal landscape. The Cherry extract that L'OCCITANE uses in its Cherry Blossom products is locally sourced from Luberon in Provence!