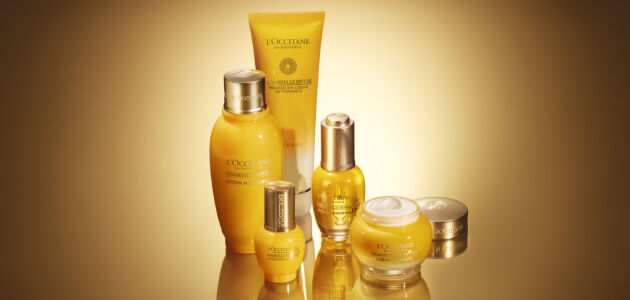 Immortelle Divine Collection
L'OCCITANE harnessed the anti-ageing power of organic immortelle from Corsica, an everlasting flower. Our unique formulas form a complete skincare line that fights visible signs of ageing and gives your skin a radiant glow. Discover this exceptional collection now.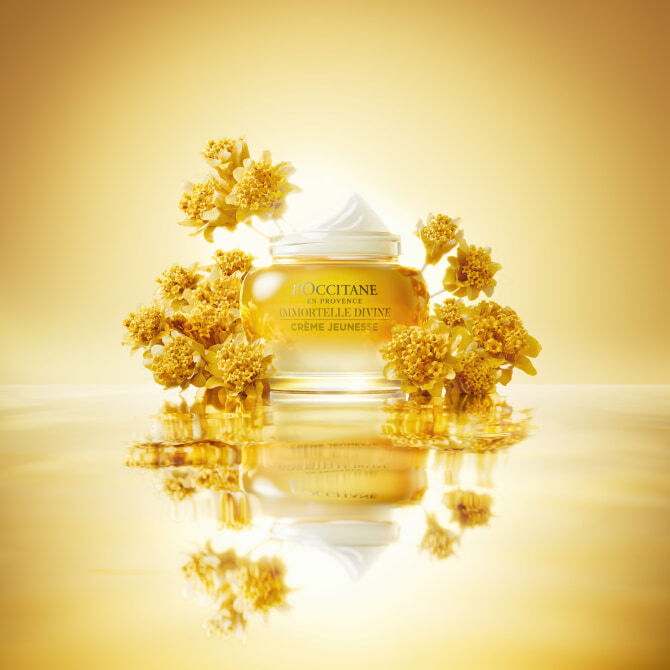 Nature Nurtures Resilience
Our best-selling Divine Cream, infused with natural origin extracts, including Immortelle Essential Oil, and Immortelle Super Extract, a natural plant-based Retinol alternative that is gentle on the skin**.
L'Occitane's Immortelle Divine Cream formula supports your skin's resilience against external aggressors and the effects of time to help target the six signs of ageing: wrinkles, firmness, skin density, loss of radiance, uneven skin texture, and uneven skin tone.
Discover the full Immortelle Divine collection online.
Visible Improvement With Divine Cream*
Harnessing the power of 600 Immortelle flowers and their exceptional everlasting longevity, it helps target the six main visible signs of ageing.
+29% RADIANCE*
+26% EVENNESS / SKIN SMOOTHNESS*
+58% SKIN FIRMNESS**
*Clinical scoring on skin homogeneity on 33 women 45 to 67 yo in Asia*
**Efficacy test on Skin firmness with skinflex methodology, on 36 women 45 to 69 yo in France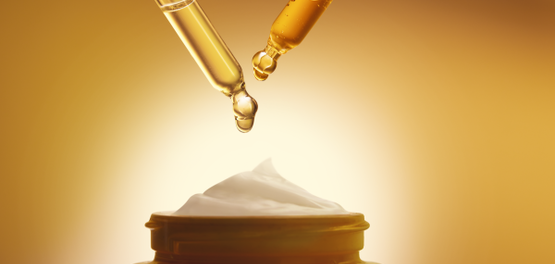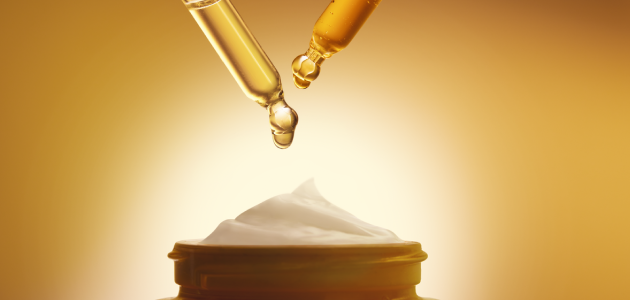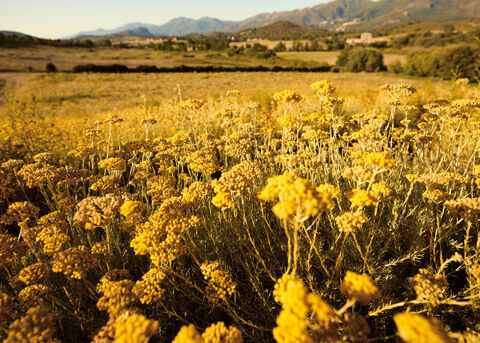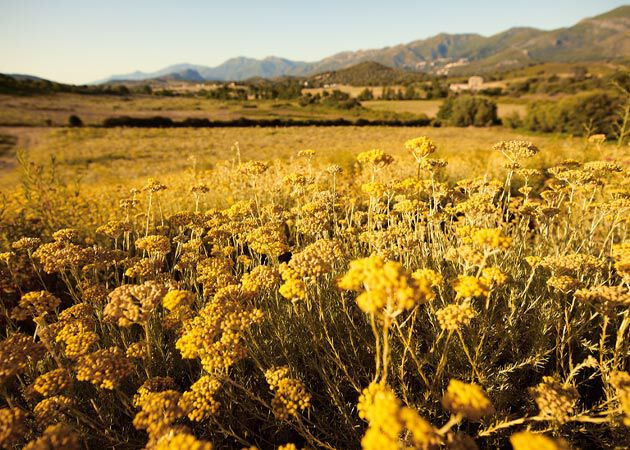 Our Immortelle ingredient is sourced exclusively from a sustainable supply chain in Corsica. Rich in antioxidants, the essential oil is extracted from the Immortelle flower, which helps to protect against the effects ageing.
Learn More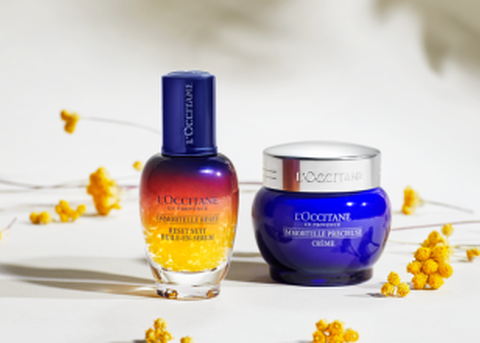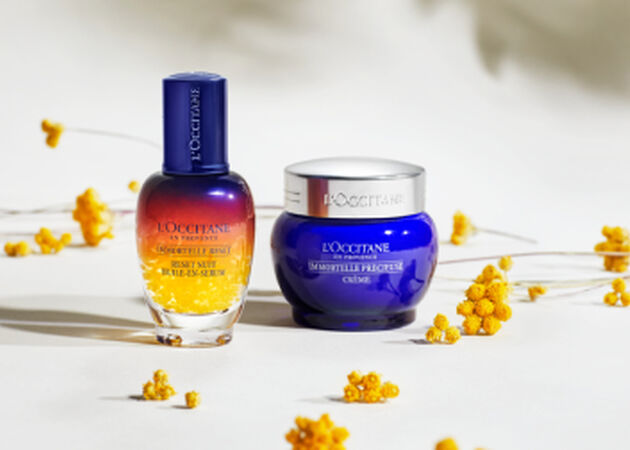 Achieve youthful, radiant and glowing skin with our full collection of anti-ageing skincare. Formulated with Corsican Immortelle, our anti-ageing products actively works to reduce signs of ageing including fine lines, wrinkles and dullness.
Shop Now