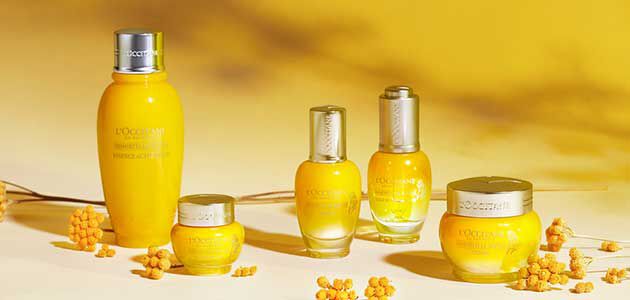 Immortelle Divine Collection
L'OCCITANE has concentrated the extraordinary anti-aging properties of the legendary organic immortelle from Corsica, the everlasting flower that never fades. From the L'OCCITANE Laboratories were born unique formulas turned into a complete skincare line. Discover this exceptional collection to help fight visible signs of aging and give your skin the glow it deserves.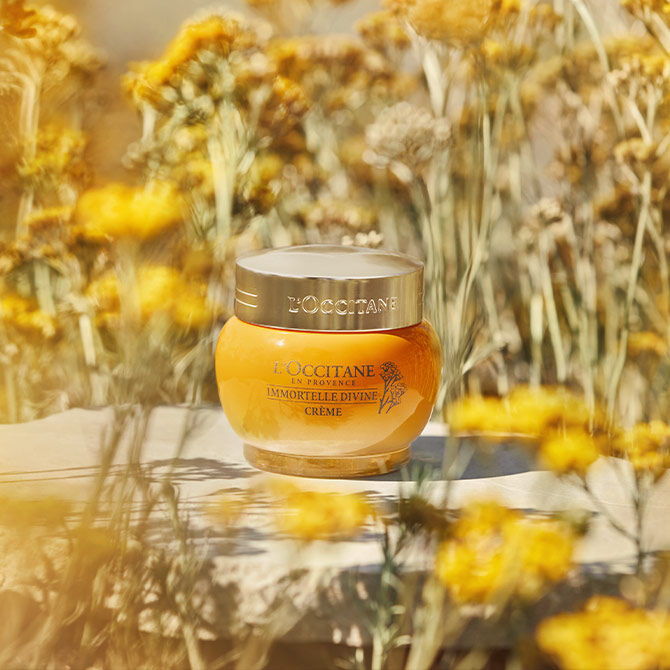 Youth Powered by Nature
Our best-selling Divine Cream is a cashmere-soft texture cream that fights against visible signs of ageing and helps to revive skin's youthfulness and luminosity. It helps skin regain its firmness and elasticity, for a smoother and brighter looking texture, feeling radiant with youth.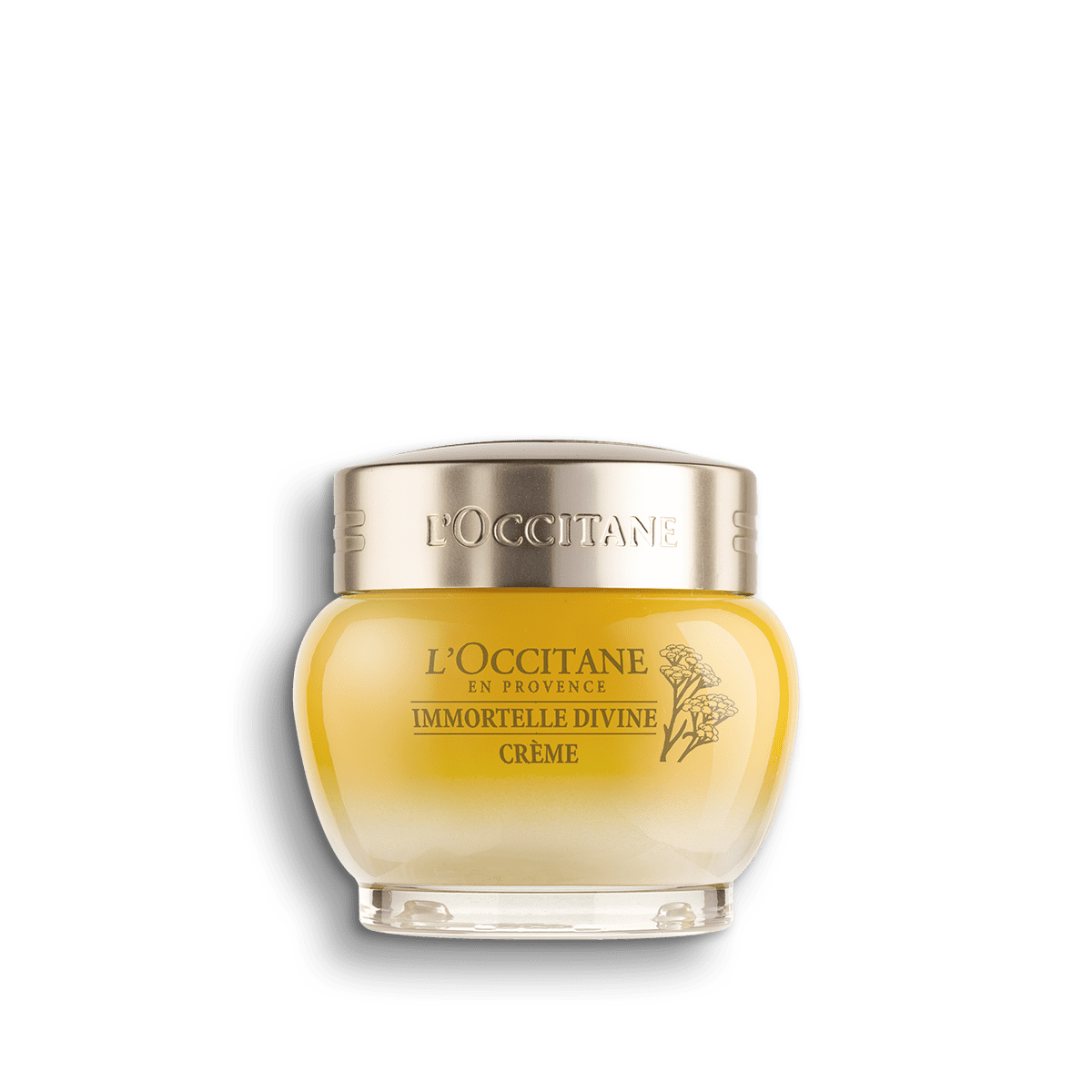 Anti-ageing
50 ml | $155.00
Visible Improvement With Divine Cream*
Harnessing the power of 600 Immortelle flowers and their exceptional everlasting longevity, it helps correct the 5 main visible signs of ageing.
+12% RADIANCE*
+12% EVENNESS / SKIN SMOOTHNESS*
+14% SKIN DENSITY**
*Clinical scoring on 32 women after 3 months*
*Efficacy test by echography on 32 women for 84 days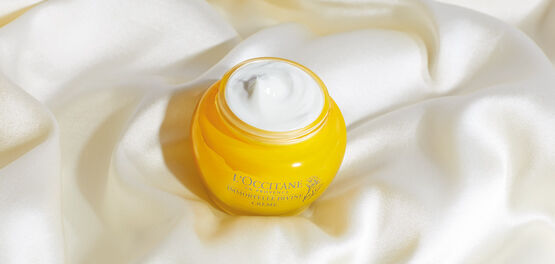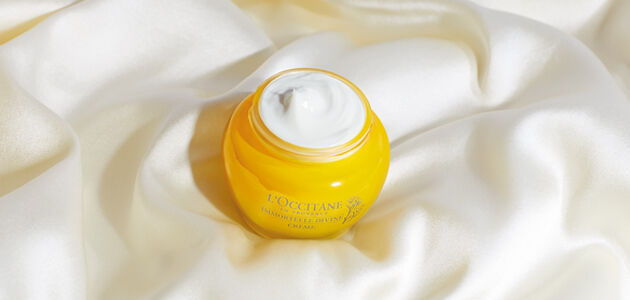 The Art of Double Cleansing
Discover the 2-part technique inspired by the beauty rituals of the women of Korea to deeply purify the skin, leaving it radiant and clean, without feeling tight or dry.
Start with our Cleansing Oil-To-Milk, infused with soothing Calendula and anti-ageing Immortelle, to remove any oil-based impurities like makeup and sebum. This step is particularly important if you use SPF or live in an area with high air pollution. Its oil-to-milk, silky-smooth texture acts as the perfect makeup remover by gently breaking down and dissolving all types, even waterproof.
Shop Now
Follow with the Immortelle Divine Foaming Cleanser to get rid of water-based impurities like sweat and dirt. This step also prepares your skin for the rest of your skincare routine by leaving the skin feeling clean and fresh,
Shop Now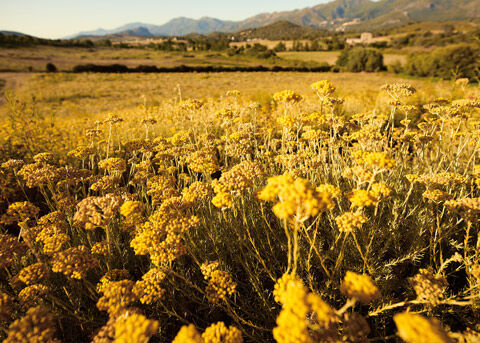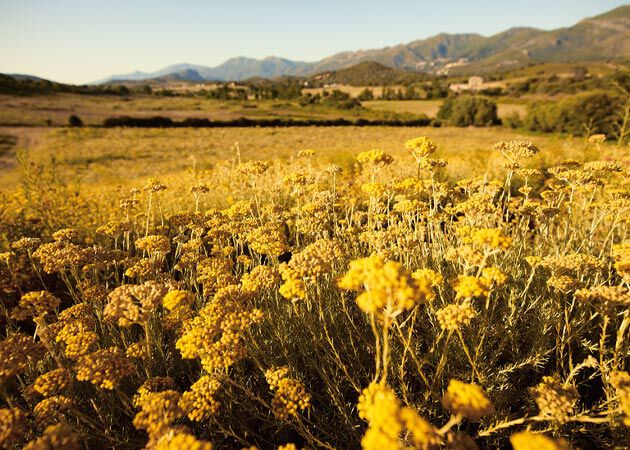 Our Immortelle ingredient is sourced exclusively from a sustainable supply chain in Corsica. Rich in antioxidants, the essential oil is extracted from the Immortelle flower, which helps to protect against the effects ageing.
Learn More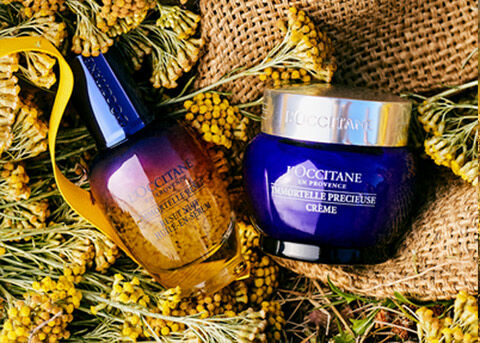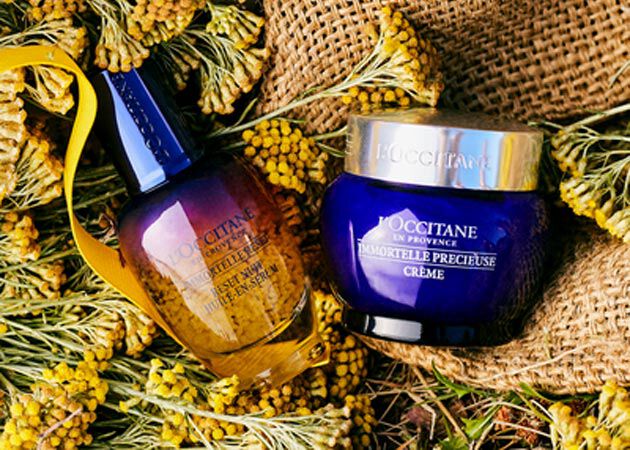 Achieve youthful, radiant and glowing skin with our full collection of anti-ageing skincare. Formulated with Corsican Immortelle, our anti-ageing products actively works to reduce signs of ageing including fine lines, wrinkles and dullness.
Shop Now