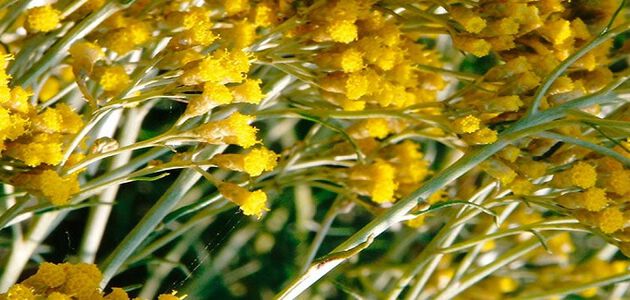 Immortelle
In Corsica, the French "Island of Beauty", grows a plant called immortelle. Its flower never fades, even after it's been picked.

Because it grows in exceptionally sunny conditions, this "Golden Sun" offers the very best from its active ingredients (resistance to time and environmental aggressors). It also contains a high concentration of neryl acetate – a molecule that has an anti-ageing activity and has five patents in France.

For over 18 years, L'OCCITANE has been working on its anti-ageing properties and has already filed six patents in France.
Benefits of Immortelle
Derived from the immortelle plant, this natural ingredient is often referred to as the 'flower of beauty and youth'. Used primarily as an oil, Immortelle is renowned for both its restorative properties and its effectiveness on scarred or damaged skin, therefore it's often used in the treatment of acne scars and inflamed blemishes. Immortelle oil is also known for reducing redness while restoring the healthy skin glow by correcting underlying complexities and renewing the skin through detoxification and collagen production.

As well as these practical uses, the immortelle flower is also said to contain natural moisturising properties that help to fight the signs of ageing; evening the appearance and texture of the skin, reducing the appearance of age spots and combating the development of fine lines and under-eye wrinkles.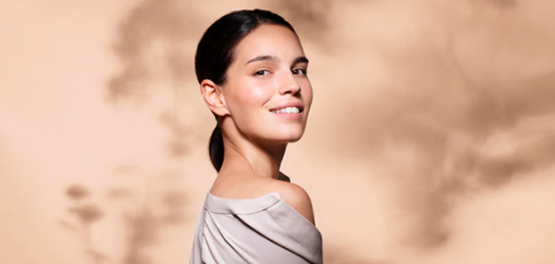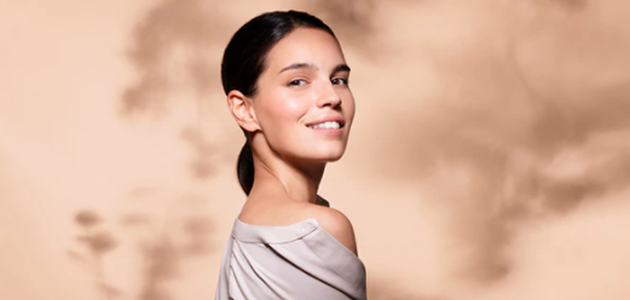 Immortelle Collections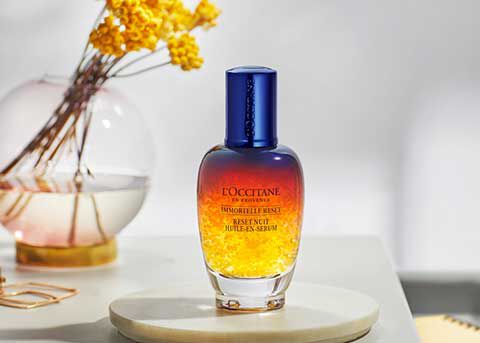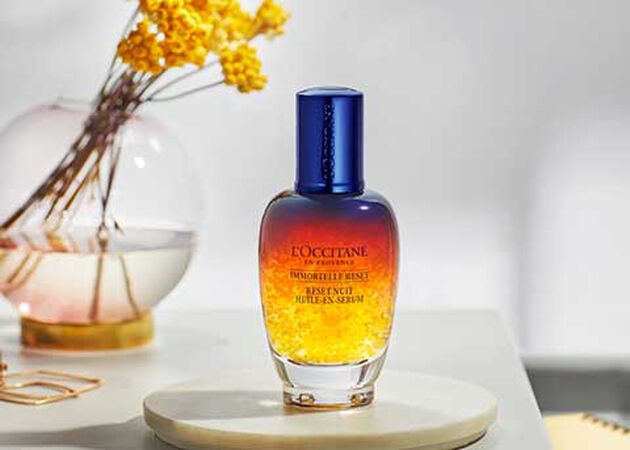 Helps to smooth fine lines, even skin tone, brighten and provide protection against UV rays and external aggressors.
Shop Reset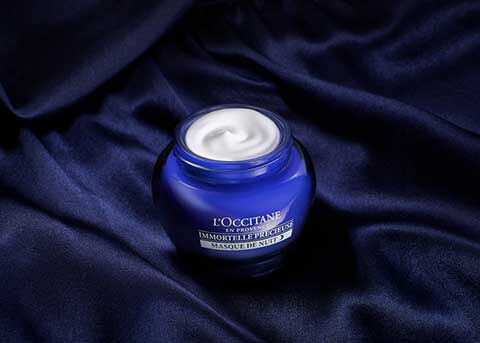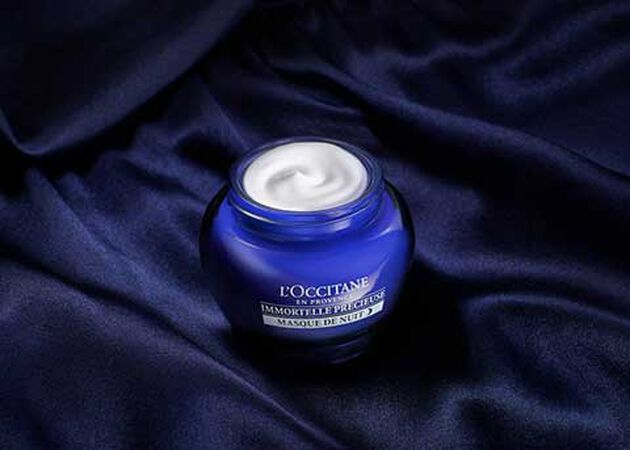 Smooths out fine lines, protects against oxidative stress and external aggressors, moisturises and comforts skin day and night.
Shop Precious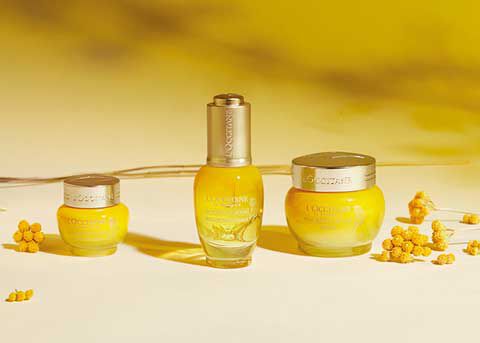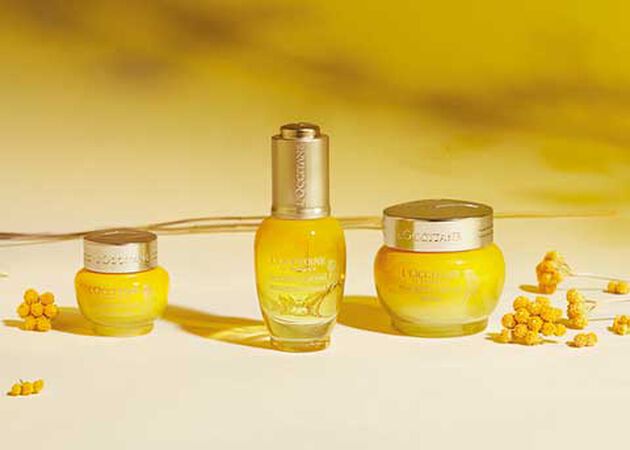 Deeply nourishes, promotes micro-circulation, diminishes crows's feet, reduces puffiness whilst restoring skins balance.
Shop Divine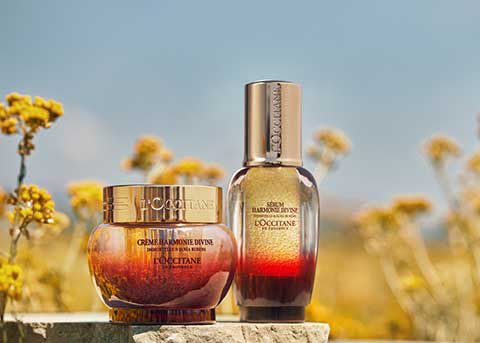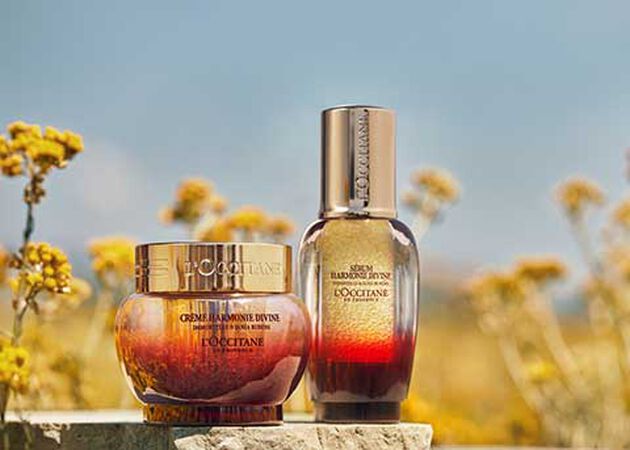 The Divine Harmony range combines two advanced anti-ageing ingredients, Immortelle Essential Oil and Jania Rubens alge.
Shop Harmony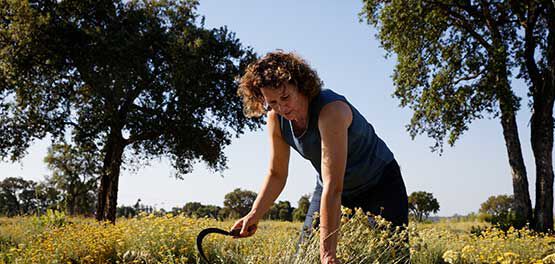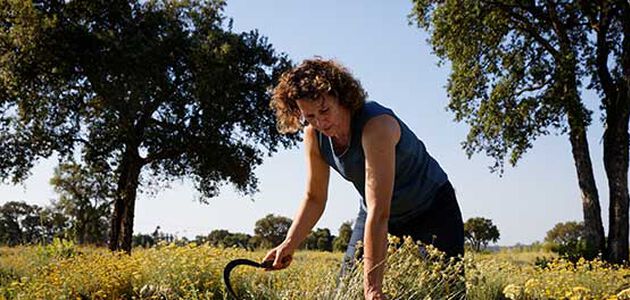 OUR PRODUCERS
We currently work with a dozen producers and distillers in Corsica to grow, harvest and distil the precious immortelle flowers. Immortelle grows wild in Corsica, but it would be risky (and unsustainable!) to harvest and use the wild plant. So, in 2004, we launched our immortelle plantation programme. 50 hectares were planted! We work with several producers in Corsica. They grow immortelle organically, and their contracts with L'OCCITANE cover several years.
The Immortelle flowers are picked in the morning and distilled the same day, in the evening, to extract all their constituents. 1 hectare provides enough land to produce 4 tons of flowers.
Ethical Sourcing
In 2004, L'OCCITANE decided to set up a plantation programme to cultivate this wild species. The Sustainable Ingredients department invited several producers to become involved in the first organic cultivation of this incredible flower.
Cultivation is the only way to ensure a sustainable supply of immortelle essential oil without putting pressure on the natural environment of Helichrysum italicum. Man's intervention has come at no cost to the environment, and every plot of land is cultivated in the most natural way possible.