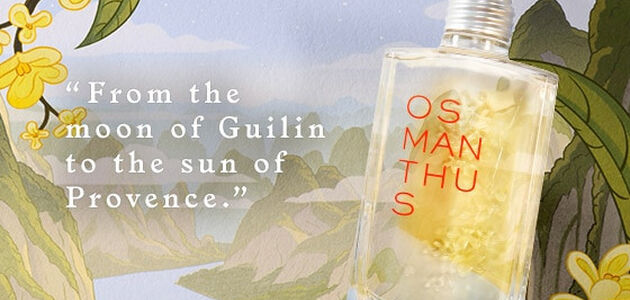 Osmanthus Collection
Fresh, flowery, pleasantly sweet and fruity, our enchanting new fragrance embodies the uniqueness of the Osmanthus flower. With the fresh fruity notes of Apricots, Pears & Orange, it is ideal for lovers of soft yet vibrant floral perfumes. Discover the full Osmanthus fragrance & body collection.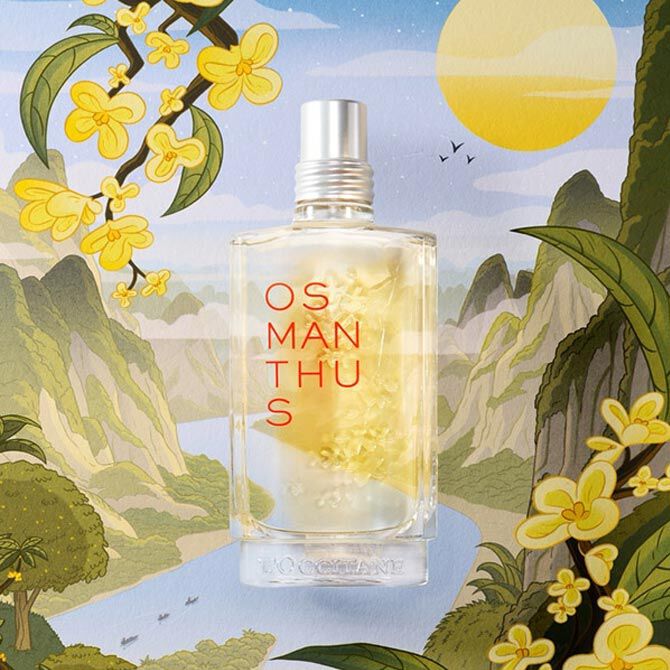 Osmanthus Eau de Toilette
Formulated with a natural extract of Osmanthus flowers from Guilin China, our new EDT reveals a unique and delicate scent: a green freshness, a velvety apricot effort and creamy woody notes. Both surprising and unexpected, the Osmanthus flower blooms in the autumn and releases its scent at a time when most other flowers have already faded.
Shop The Osmanthus Collection